ST15 1:12 Robotech Macross Valkyrie VF-1J Cockpit Statue
(with pre-order bonus set)
---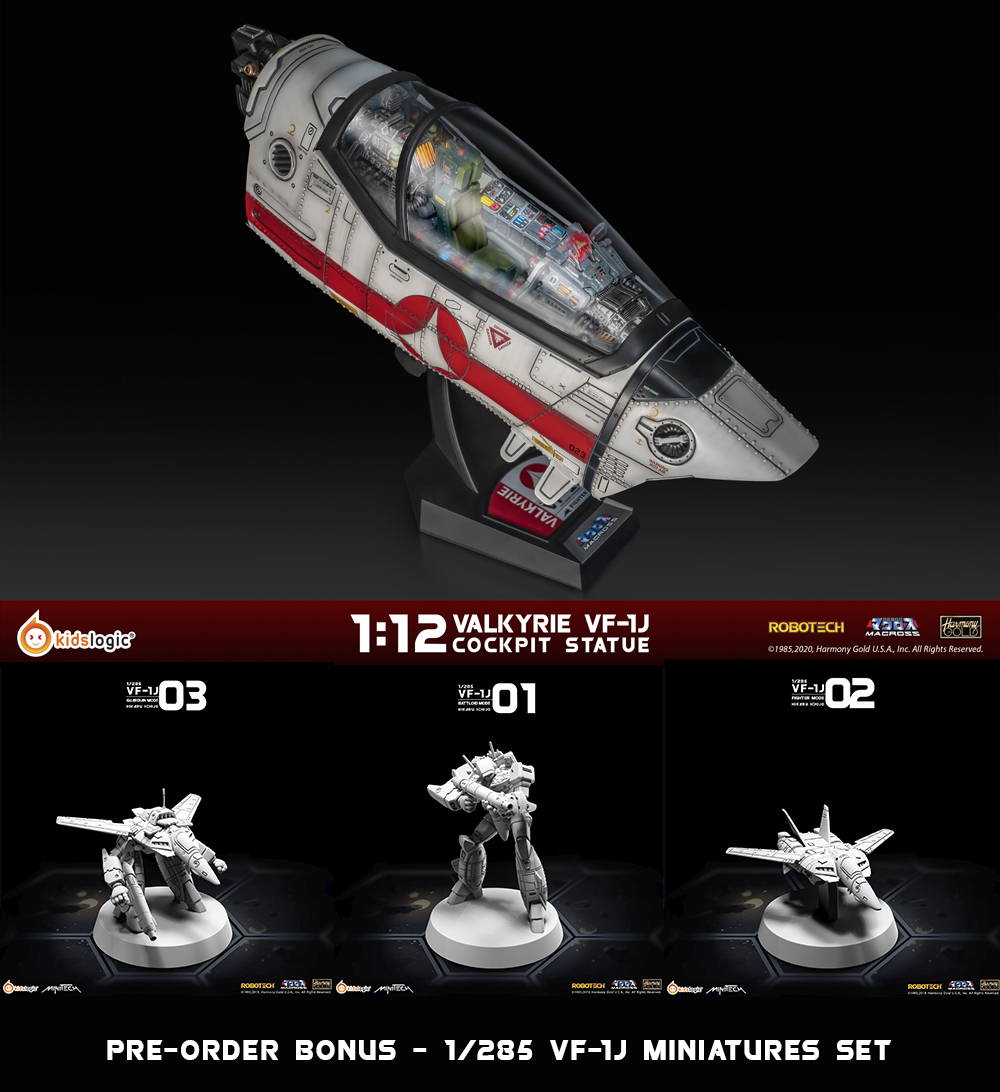 USD 380.00
Pre-Order starts at 9am on 4 March 2020 (Hong Kong Time)

Payment Terms:
- USD 150 down payment due today
- USD 230 + Shipping Fee to be paid before shipment
- Down payment deposit is non-refundable
- Cancellation Fee: Non-Refundable Deposit
- 本地香港顧客可與本公司客服聯絡, 可通過本地銀行轉帳/PayMe落單. Whatsapp: 6080-6338.

Estimated Release Date: Q4, 2020 (Oct-Dec, 2020)
Pre-Order Price: USD 380
Regular Price: USD 430
Estimated shipping charge: Click here
Final shipping charge will be quoted to customers before final payment. Please read the FAQ before placing your order.
The Estimate Released Date is for reference only. Final Release Date will be updated at this website from time to time. Release Dates are subject to change.

---
---
Manufacturer: Kids Logic Co Ltd
Licensed by: Harmony Gold USA, Inc
Features:
Cockpit Statue:
- Material: Polystone, Resin, ABS Plastic
- Cockpit dimension: (L)46cm X (H)16cm X (W)17cm
- More than 30 LED light-up features. Some of the LEDs come with breathing light effect.
- Cockpit can be displayed with canopy open or close
- Detail painting with weathering effects
- USB cable is included.
- Power bank is NOT included.
Stand Base:
- Material: ABS plastic
- Height: 16cm
- The stand base comes with an adjustable joint which allows the cockpit to be displayed in multiple angles.

* Subject to final approval. Prototype shown, final product may be slightly different. Product details can subject to change without further notice. *

---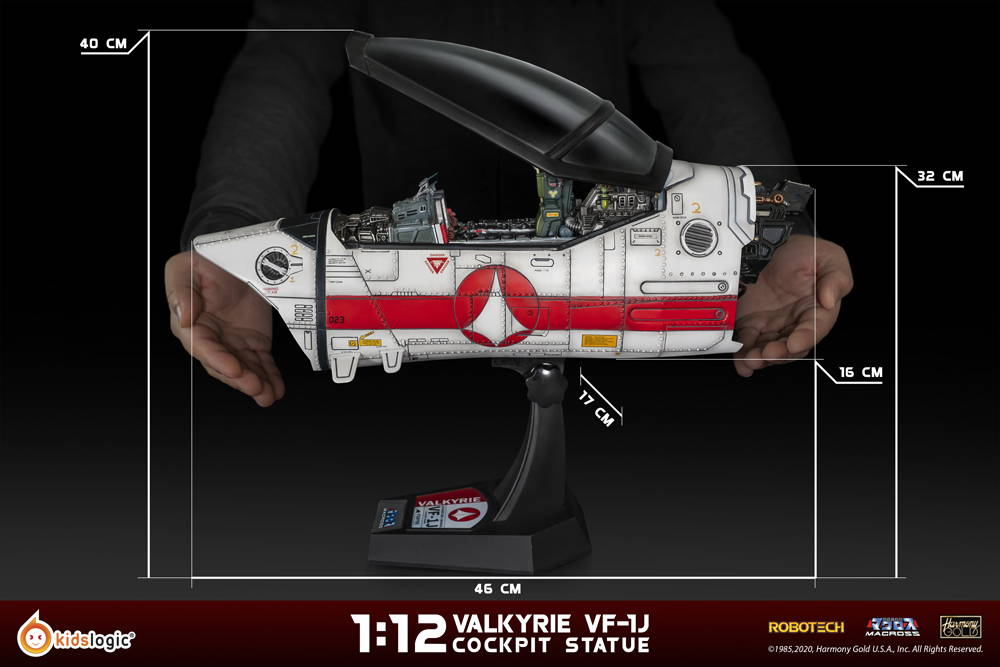 ---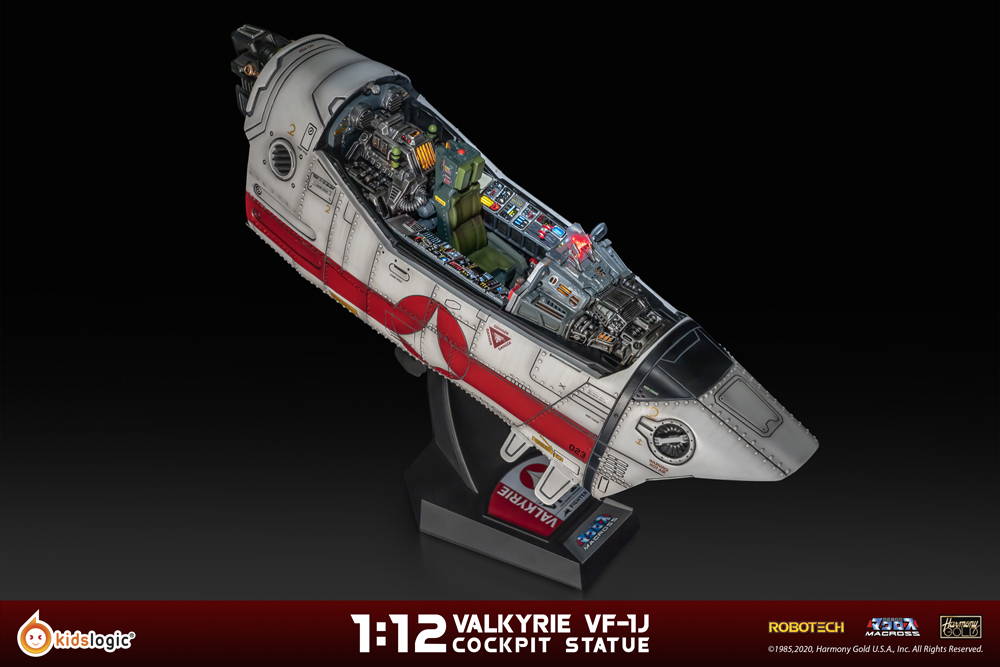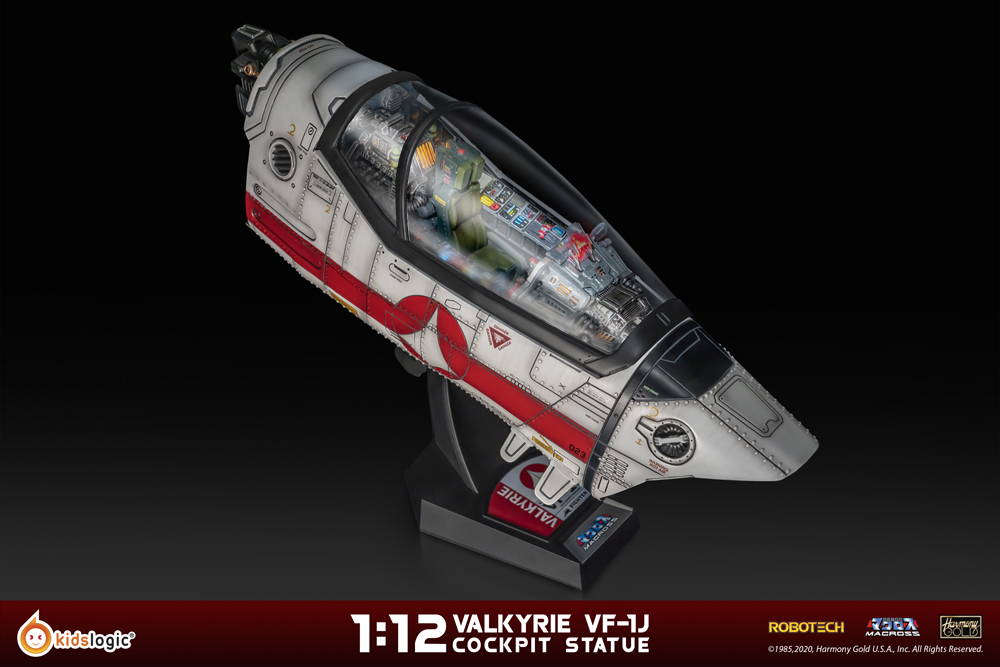 ---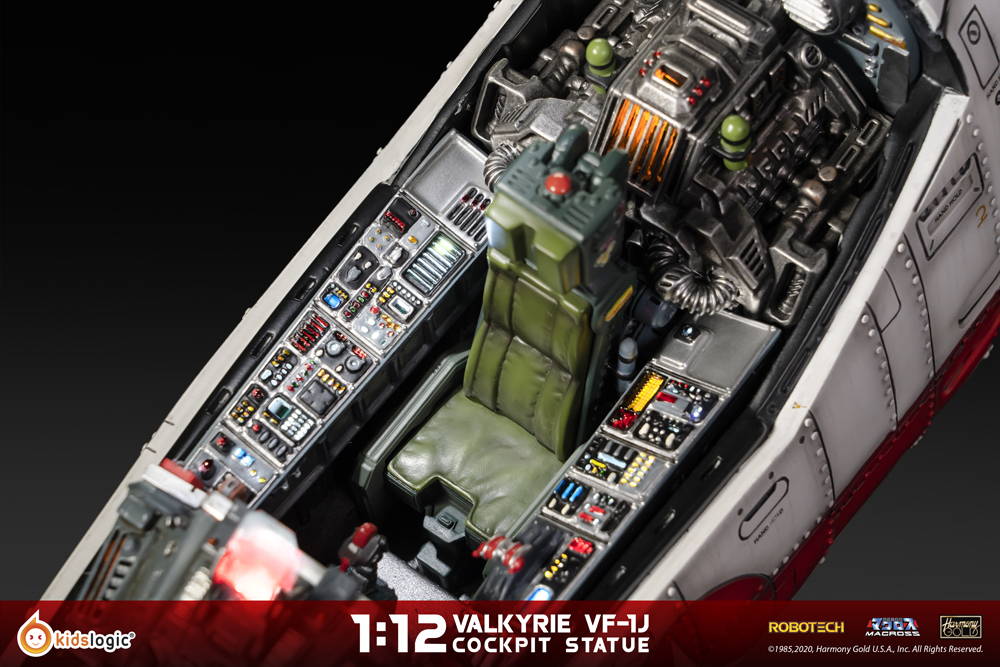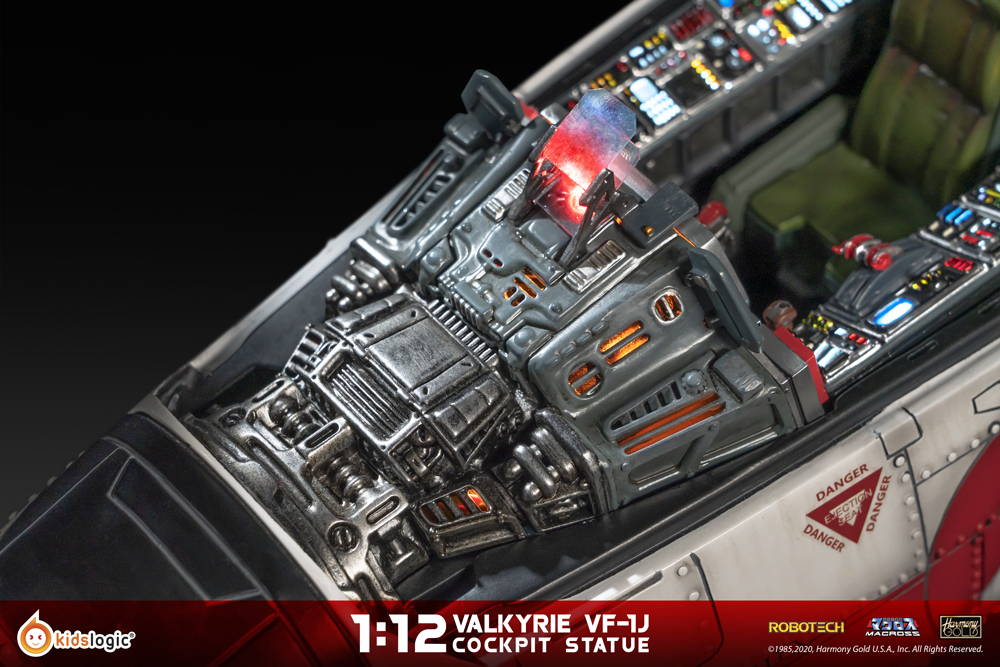 ---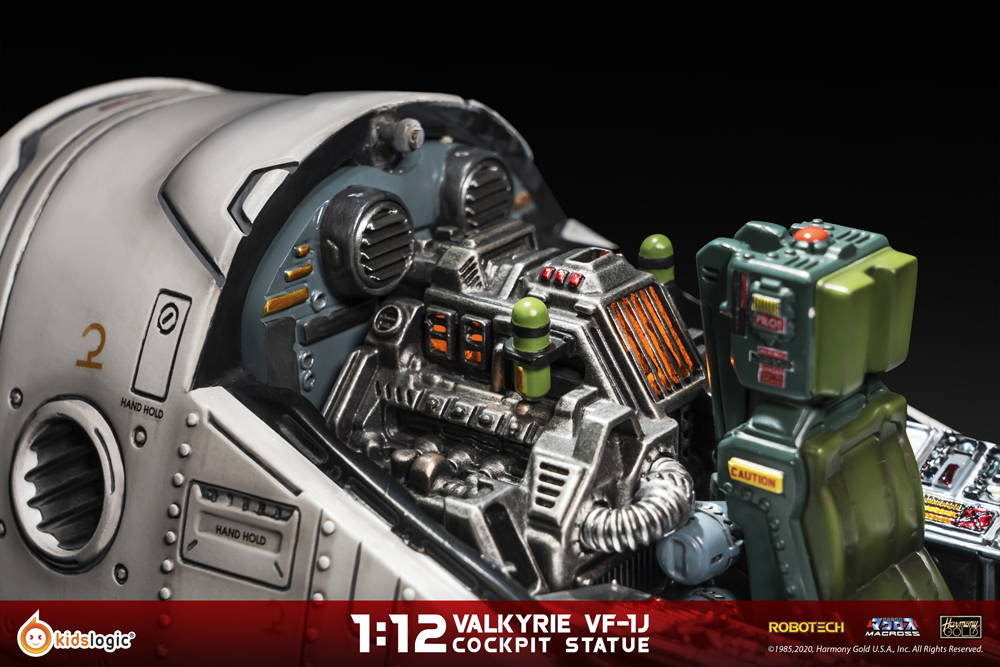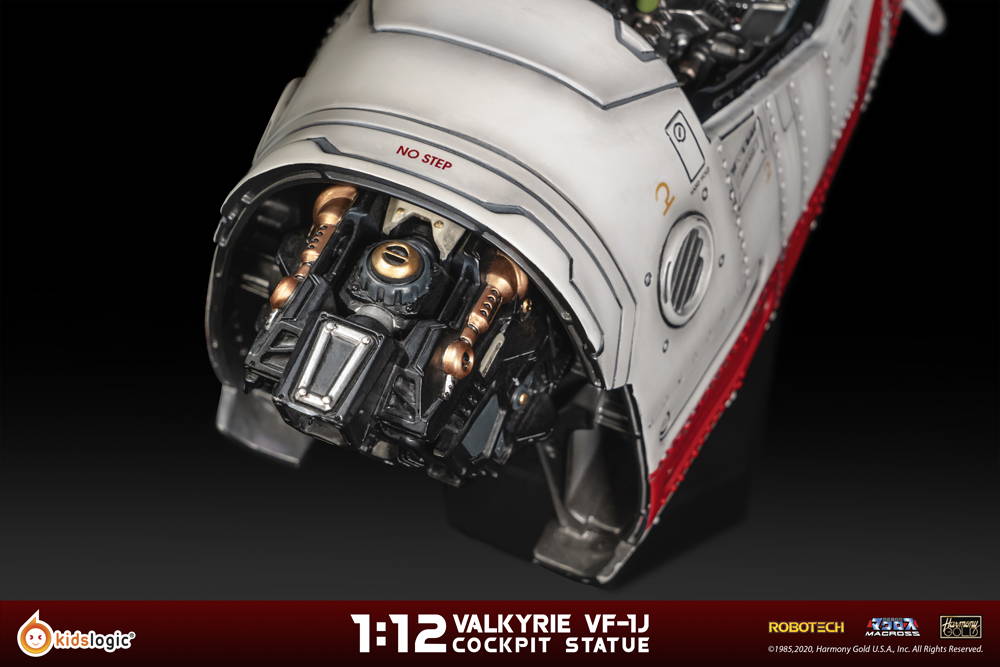 ---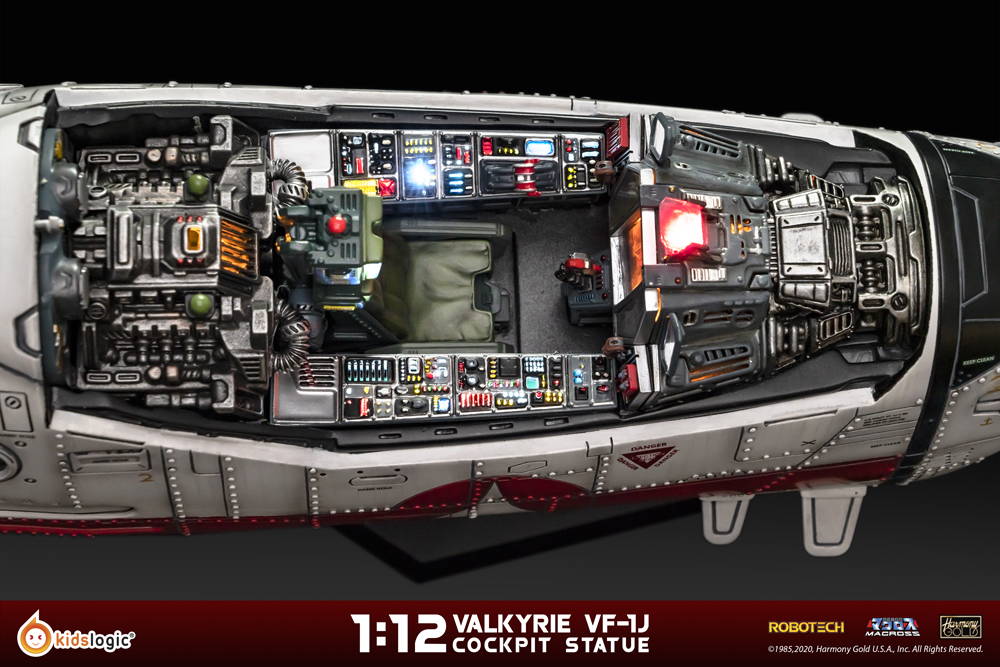 About this Robotech Macross Cockpit.
Base on the concept design from the Macross anime in the 80's, we re-create the 1/12th scale cockpit of Valkyrie VF-1J in 2020. With the production experience of the 1/6th big scale VF-1 cockpit in recent years, we continue in focusing at every details of the cockpit such as the buttons on controlling panels, texture of the pilot seat, light-up effect of the engines, buttons and the screen. This product is absolutely a must-have collectible item to all the serious Robotech Macross fans.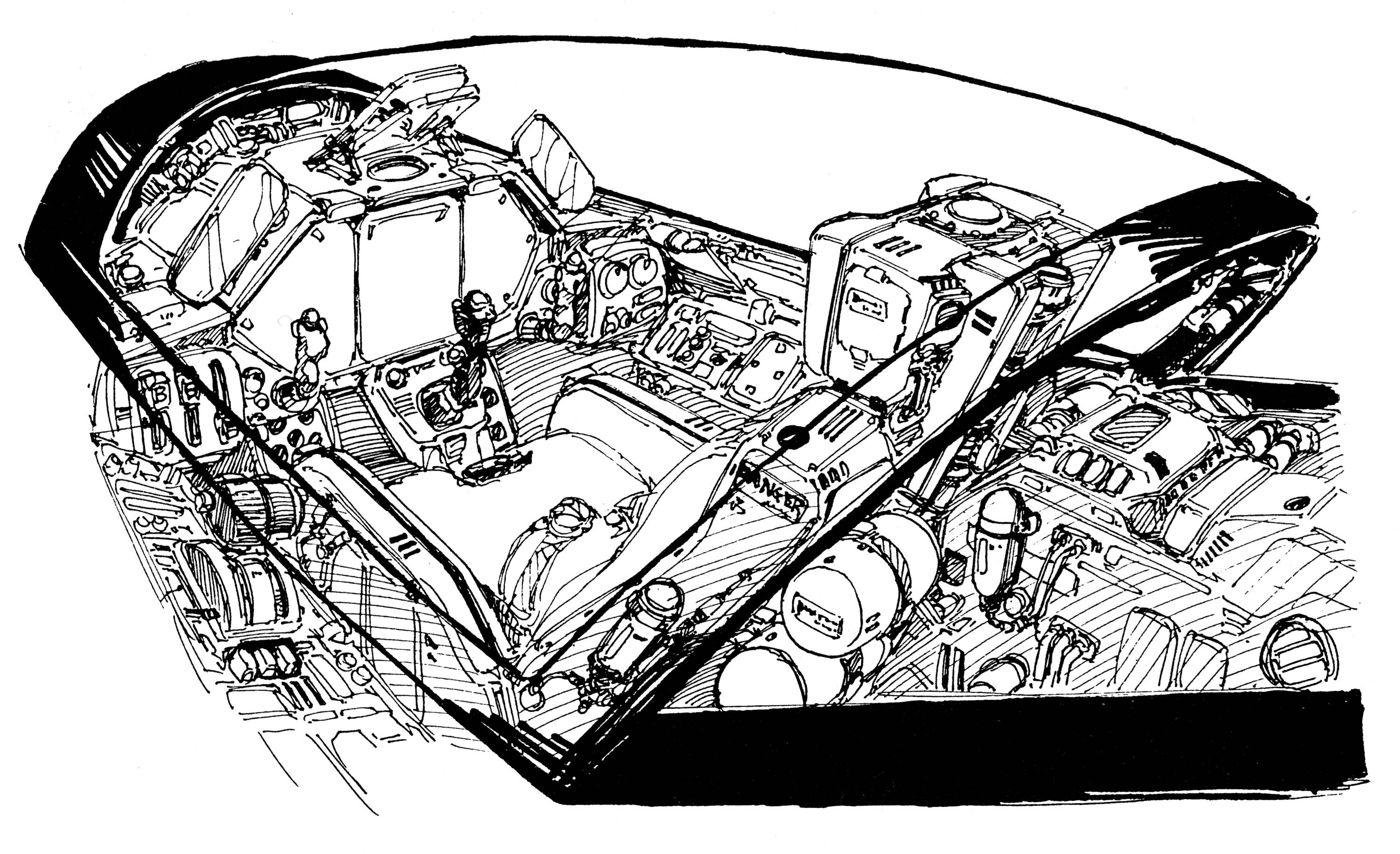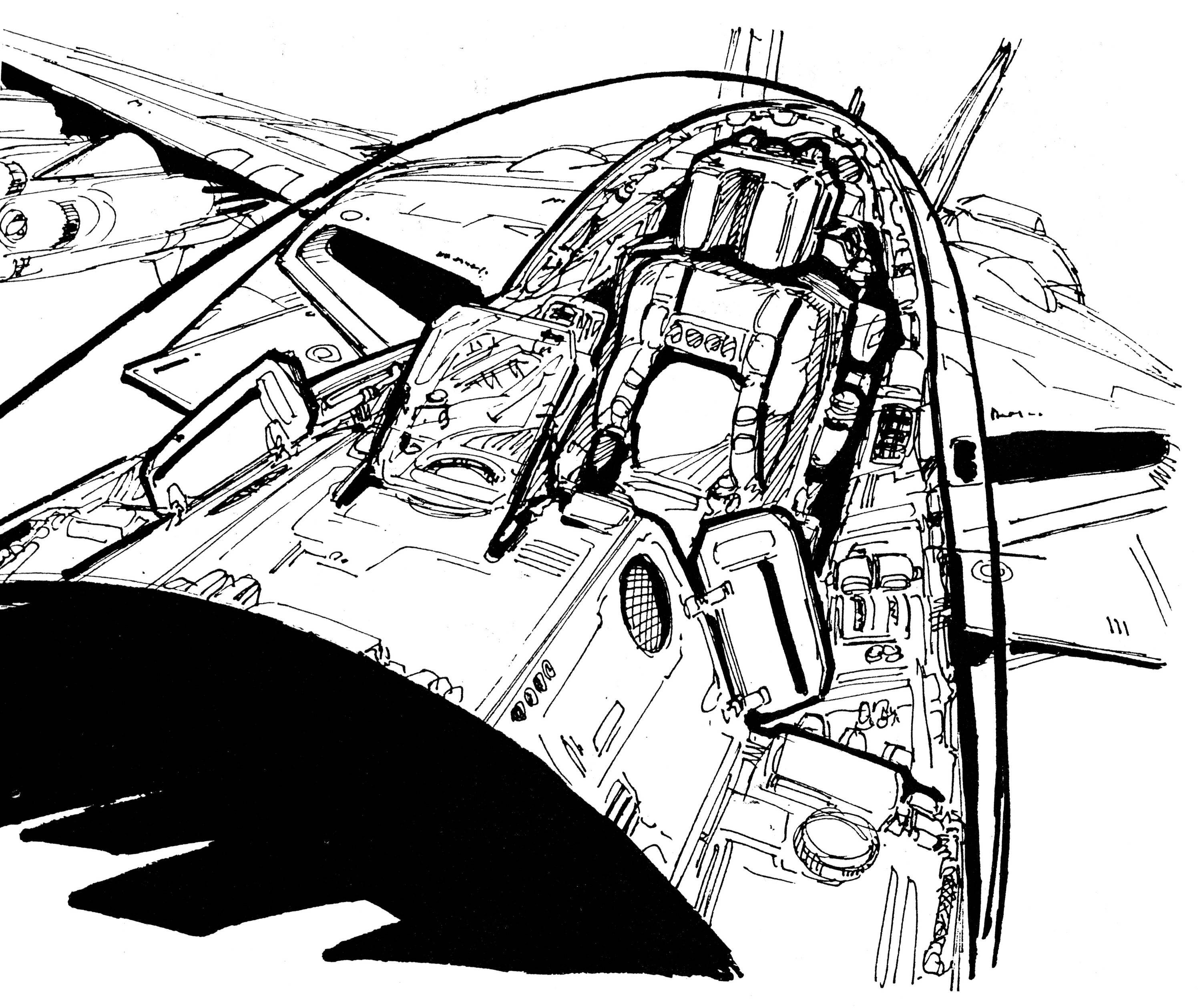 ---
About Pre-Order Bonus Set - 1/285 MINITECH VF-1J Miniatures set
- This bonus set includes THREE 1/285th scale miniatures of VF1J Battloid mode, Fighter mode and Guardian mode. Price value: USD30
- This bonus set is a free gift for pre-order customers at Kids Logic online store only, www.kidslogic.toys
- This bonus set cannot be refunded or exchanged for other items.
- This offer may be stopped anytime the pre-order campaign is ended.
---
Development Team

Creative Producer: Kenneth Kan
Cockpit Sculptor: Q Leung
Pilot Sculptor: Mick Lee
Painting Contoller: Mick Lee
Manufacturing Engineer: CM Wong

Licensed by: Harmony Gold U.S.A. Inc
---
What payment options can I choose? And what about payment schedule?
Two payment options: 1. PayPal; 2. Stripe. Generally speaking, both options accept major credit cards such as VISA, MASTER and American Express. We accept USD only.
Payment schedule:
1. Deposit of USD 150 has to be paid at check out. The rest of USD 380 - USD 150 = 230 has to be paid before shipment.
2. Actual shipping rate will be calculated before shipment. For example, the estimated Fedex shipping cost to North America is about USD 120. Please expect to settle these two payments before shipment.
Which shipping agent do you use? How much does it cost?
Fedex or UPS; Door to Door services
Can I cancel the order? Is the deposit payment refundable?
We are sorry that all pre-orders cannot be cancelled. Deposit is NOT refundable. Please make up your mind before placing your order.
When should I pay the final payment?
We will email all customers a confirmation letter before shipment. Customers will be noticed about the final payment amount and confirm the shipping address with us.
Can I get an update of your production progress?
Yes, please click "UPDATES & COMMENTS" tab and check our BLOG page of the related product. We will update the production process from time to time.
Do I have to pay import tax?
Please note that our company is located in Hong Kong. All shipment will be shipped directly from Hong Kong to your address. We include shipping invoice in each shipment with actual retail price listed, and the product category will be declared as "Adult Collectibles". For certain countries, your customs may charge you for imoport tax. All import tax will be handled by customers themselves. Thanks a lot for your understanding.
How long is the warranty?
Warranty excludes damage resulting from abuse, accident, modifications or other causes that are not defects in materials and workmanship. Warranty service for eligible repairs is available at no charge for six months from the date of product received.
What happen if my shipping address is changed after pre-order?
We will confirm the final shipping address with all customers when they settle the final payment. Please make sure your registered email is still valid so that we can reach you that time.
Which countries can you ship to?
All countries except Japan.