ML02 DeLorean Time Machine Levitating Version
---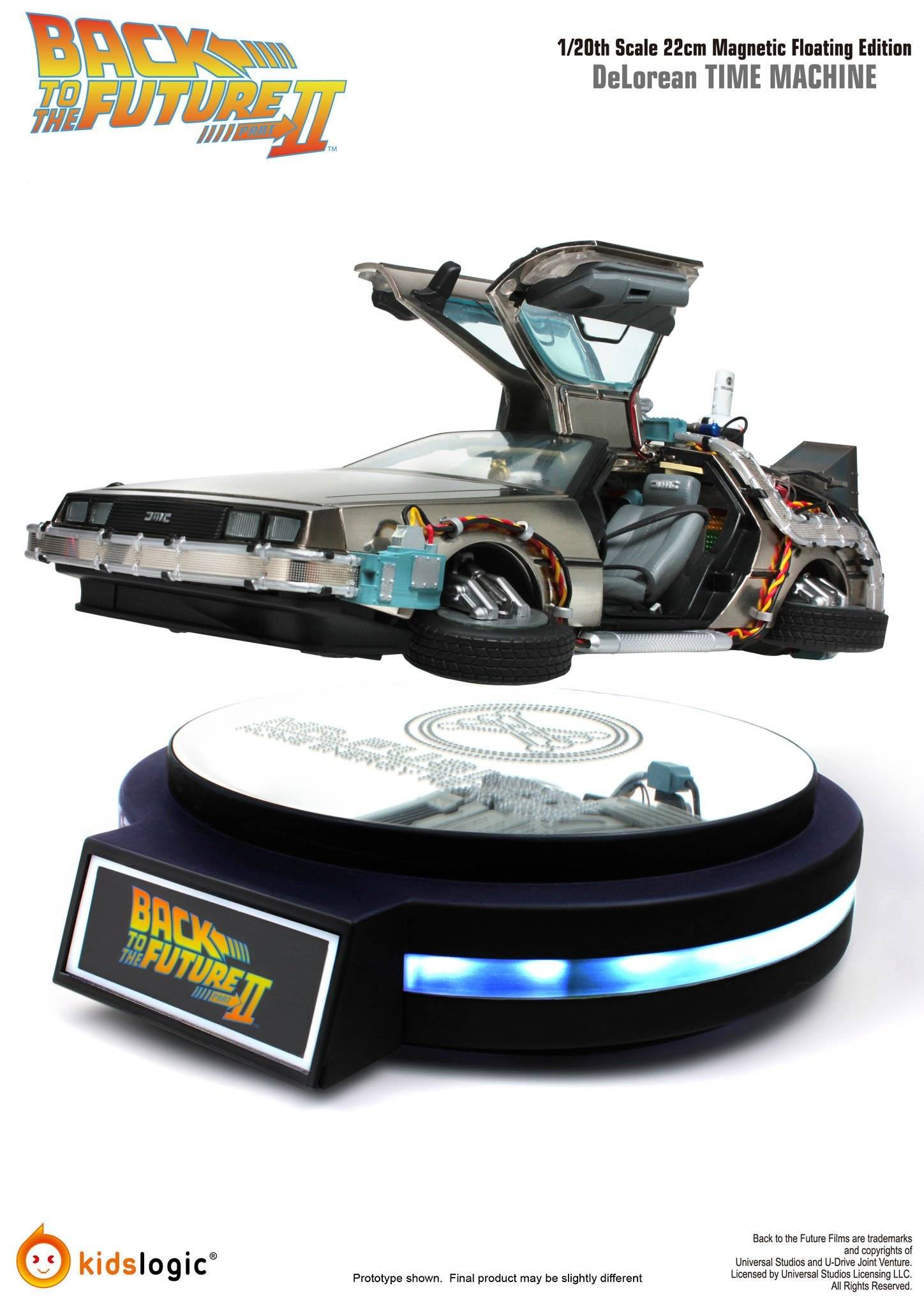 * Very Limited Quantity Left *
In Stock Now
Price: USD 307
The Estimate Released Date is for reference only. Final Shipping Date will be updated at this website from time to time. Shipping Dates are subject to change.
- Levitating Time Machine with Magnetic Floating Base
- Electro-Magnetic Power Transmission System
- Changeable wheels (two sets) for normal scene and flying scene.
- Flame effect parts included
- 2 Bases: Magnetic Floating Base and Display Base
- More than 30 LED light-up features
- Magnetic Floating Base comes with light up function
**Prototype shown, final product may be slightly different
**Product details could be subjected to change without further notice
**AC/ DC adaptor is included.
Input: 100-240V, 0.6A Max Output: 15V, 1A
Back to the Future is a trademark and copyright of Universal Studios and U-Drive Joint Venture. Licensed by Universal Studios Licensing LLLP. All Rights Reserved.
© 2014 Kids Logic Company Limited. All Rights Reserved.
---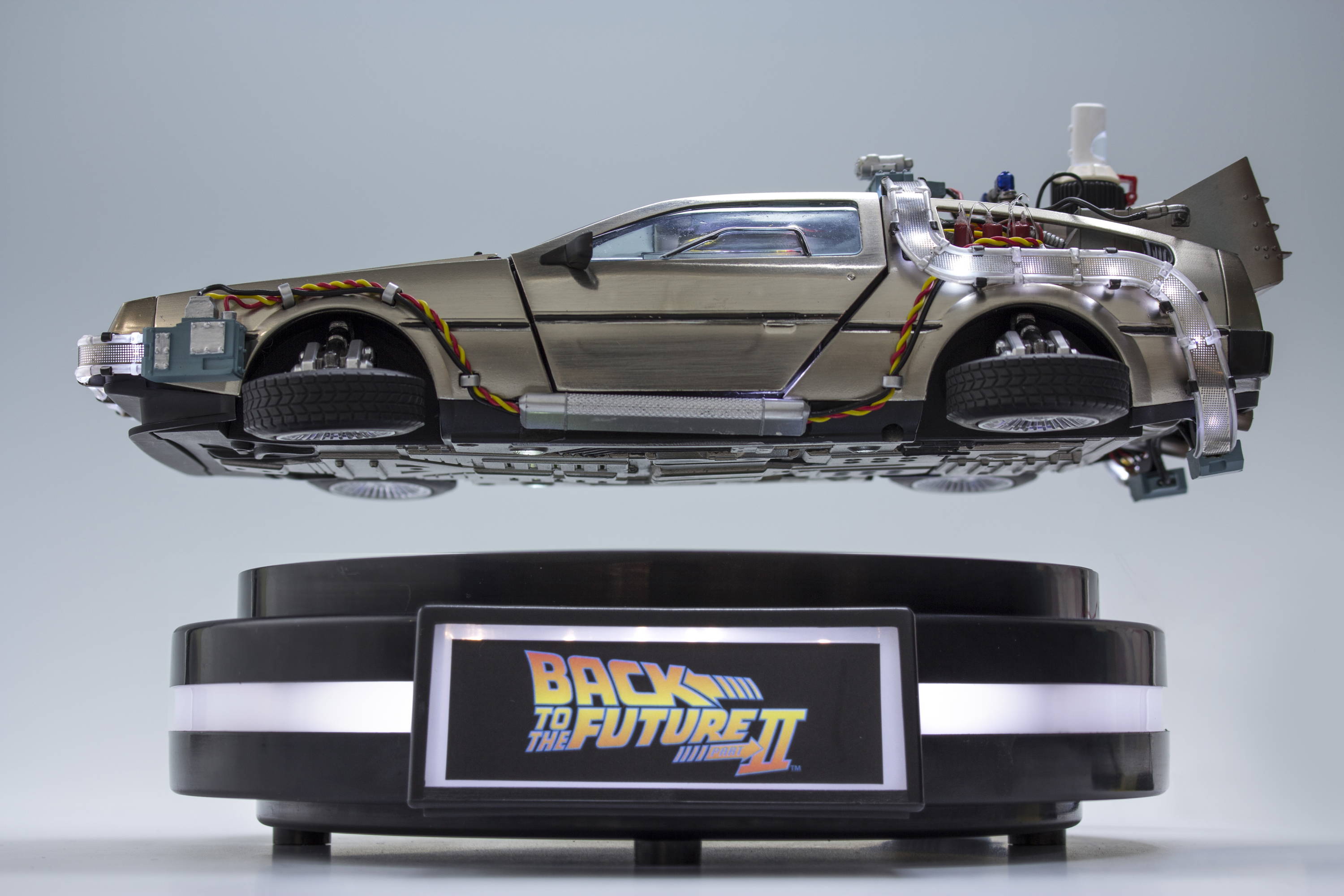 ---
"Roads? Where We're Going? We Don't Need Roads", Back To The Future Part II
Levitating Time Machine with Magnetic Floating Base
---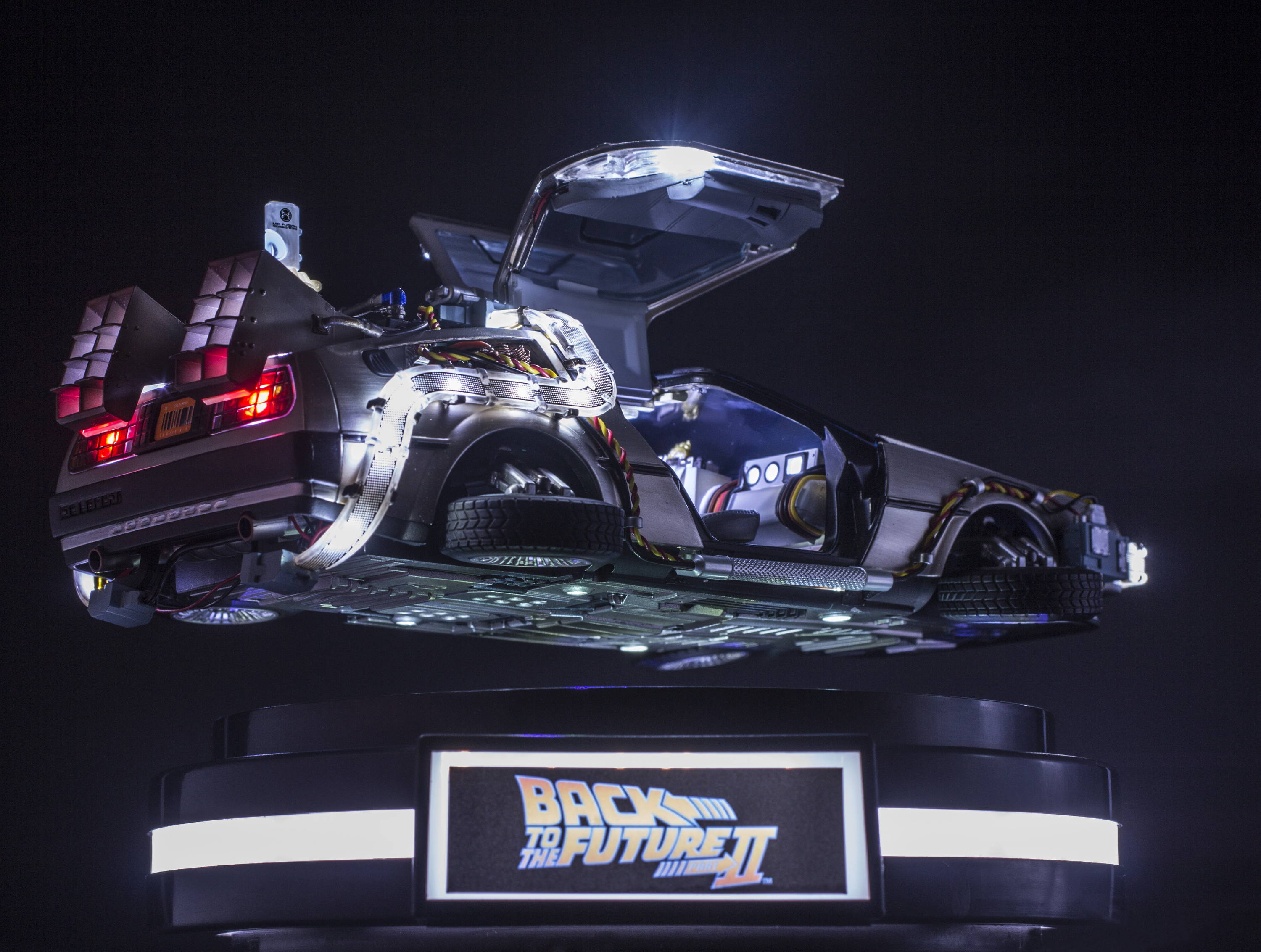 LED Lights-Up with Electro-Magnetic Power Transfer System
---
Over 30 points of Light-Up functions. With Electro-Magnetic Power Transfer function, the levitating base transfers wireless power to 30 light-up points on the floating DeLorean. No battery is needed for lighting up the car.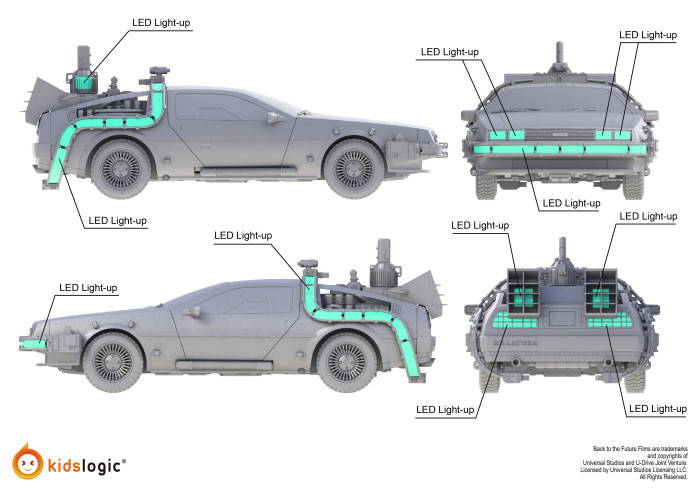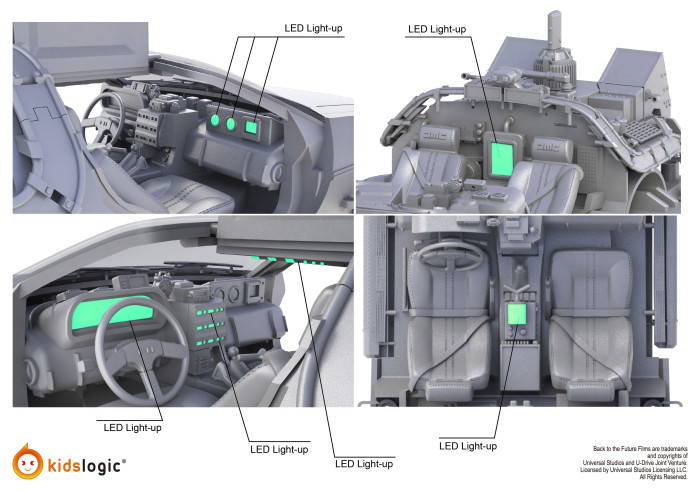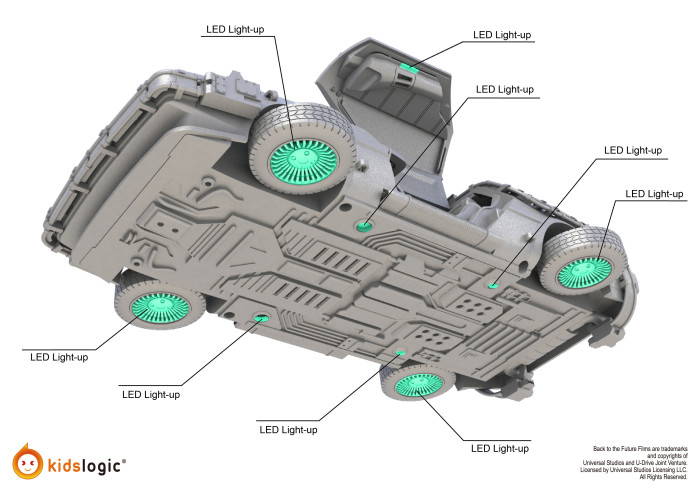 ---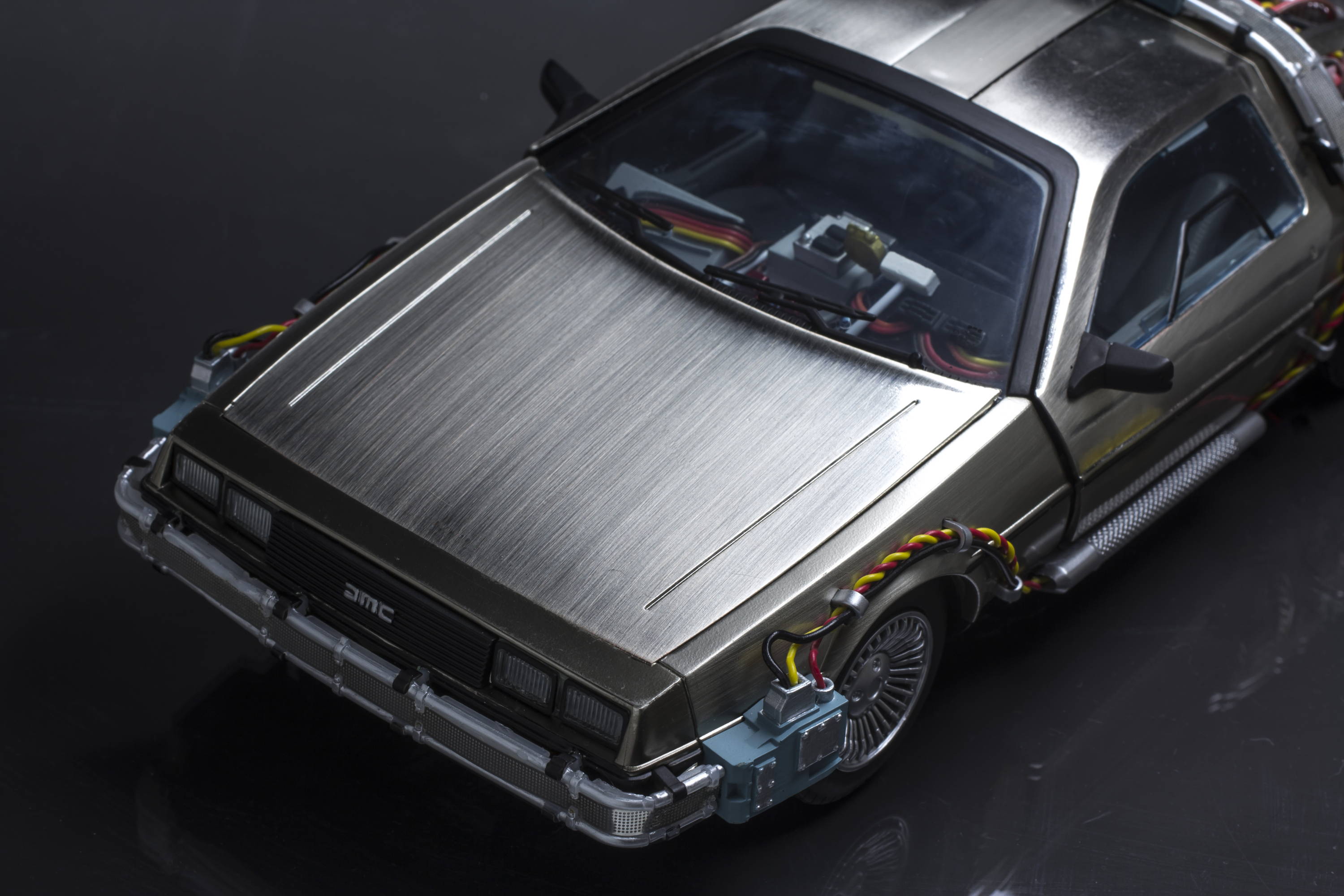 Chrome plating finishing effect.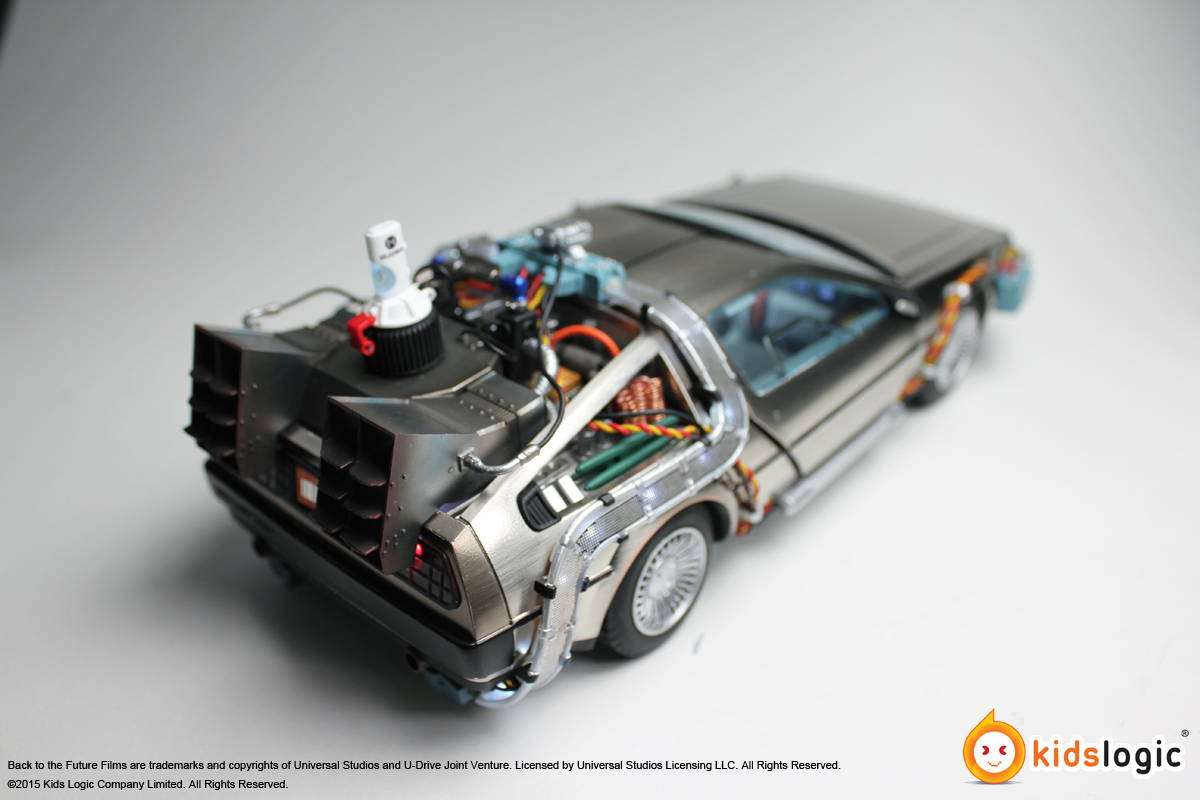 ---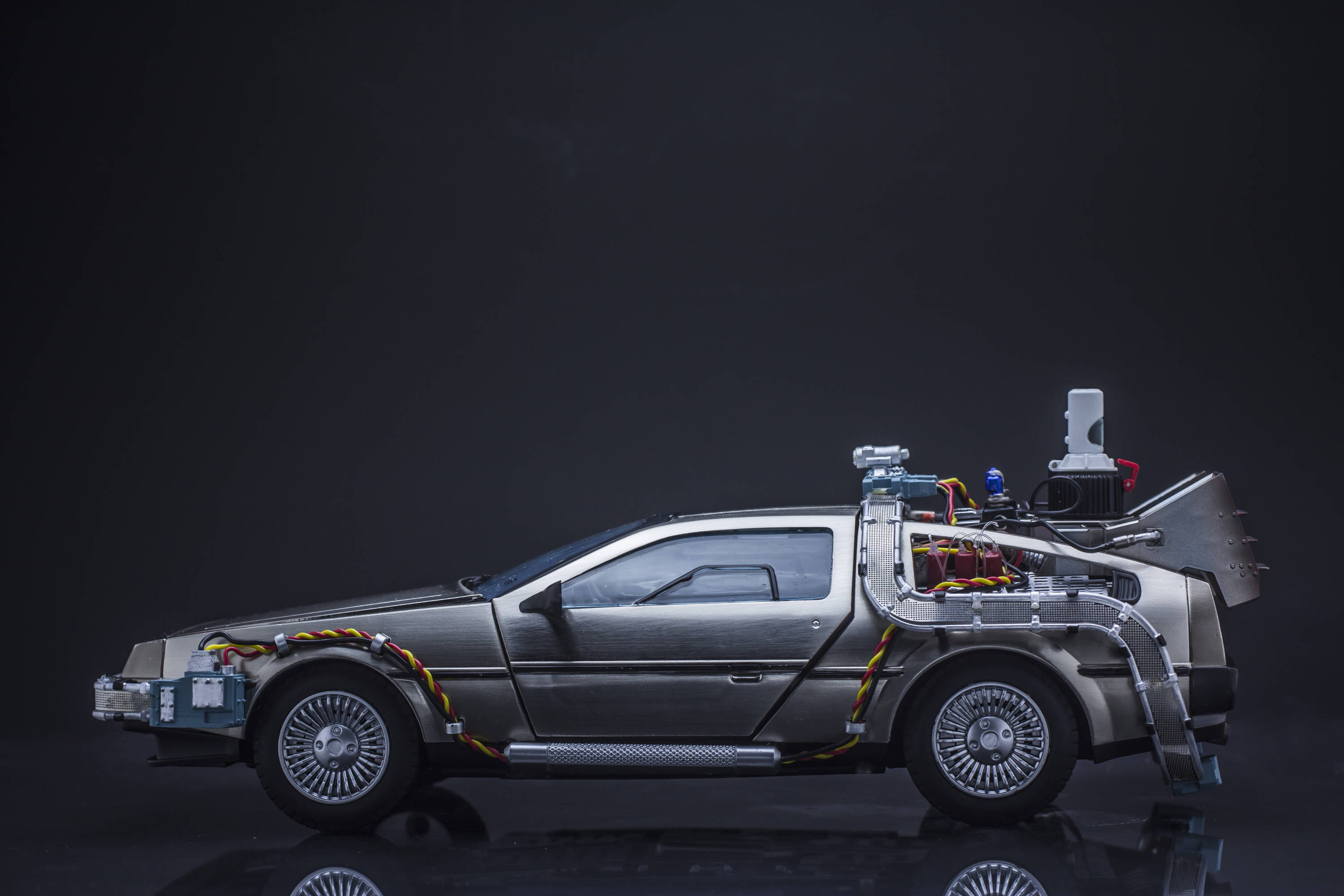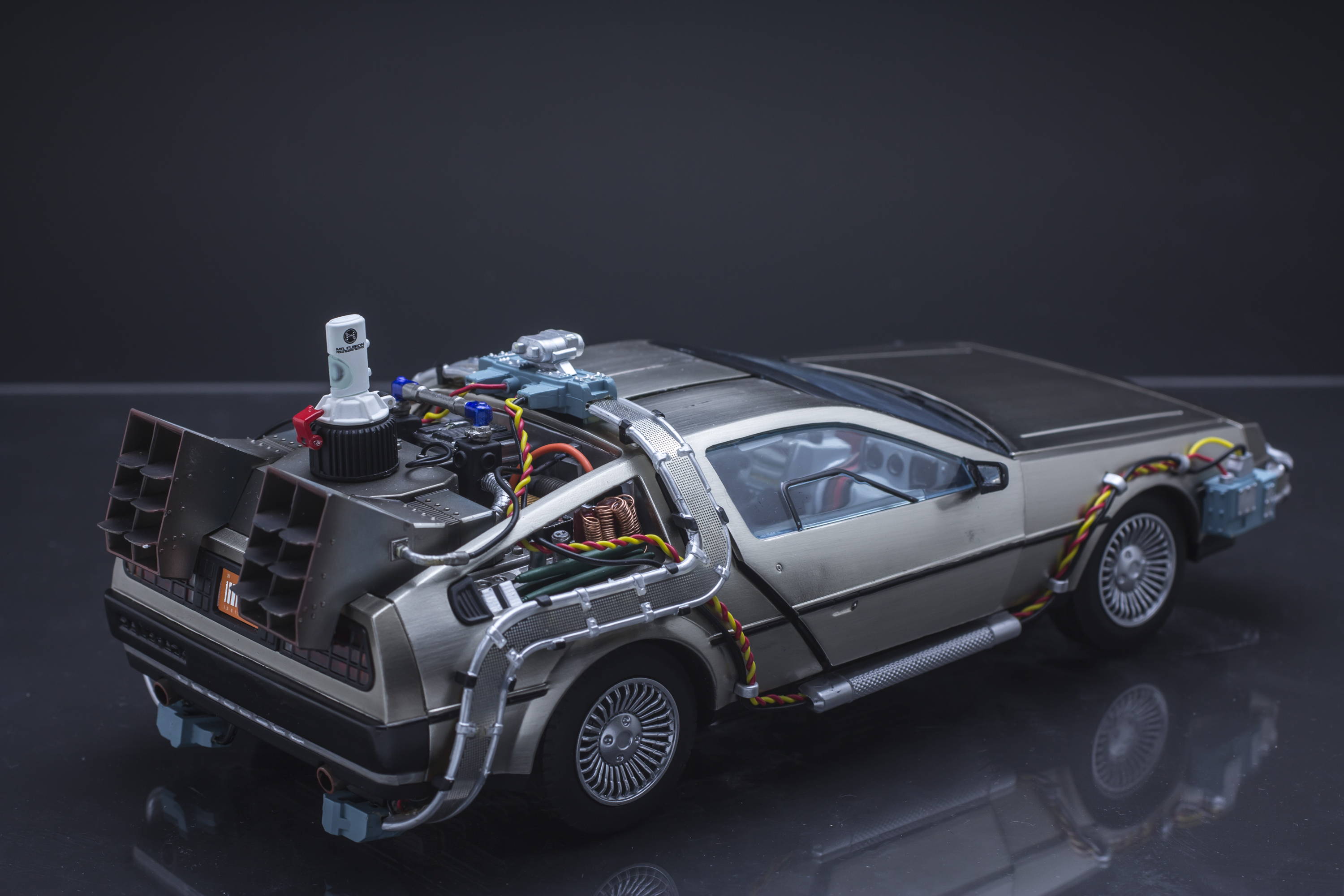 ---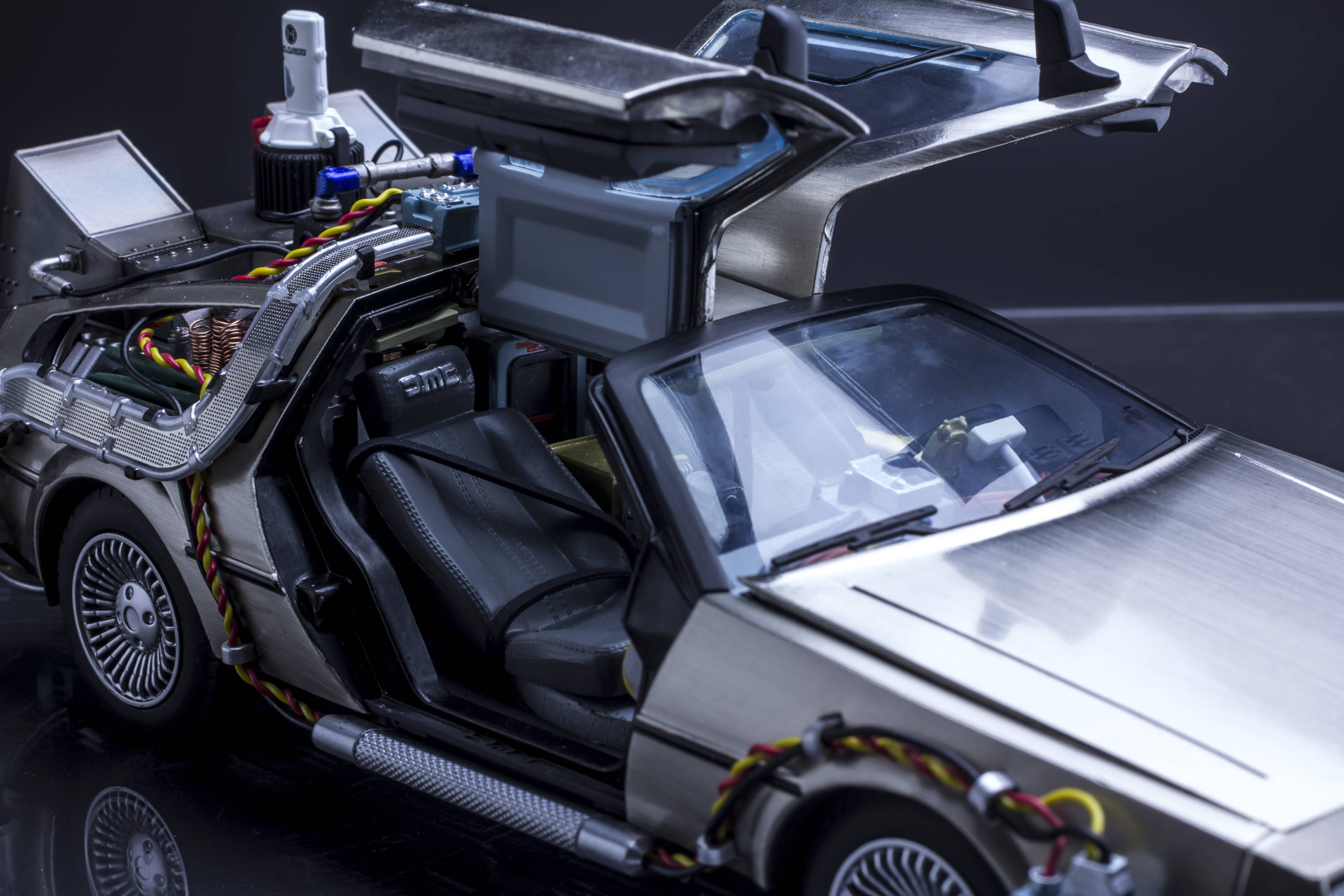 ---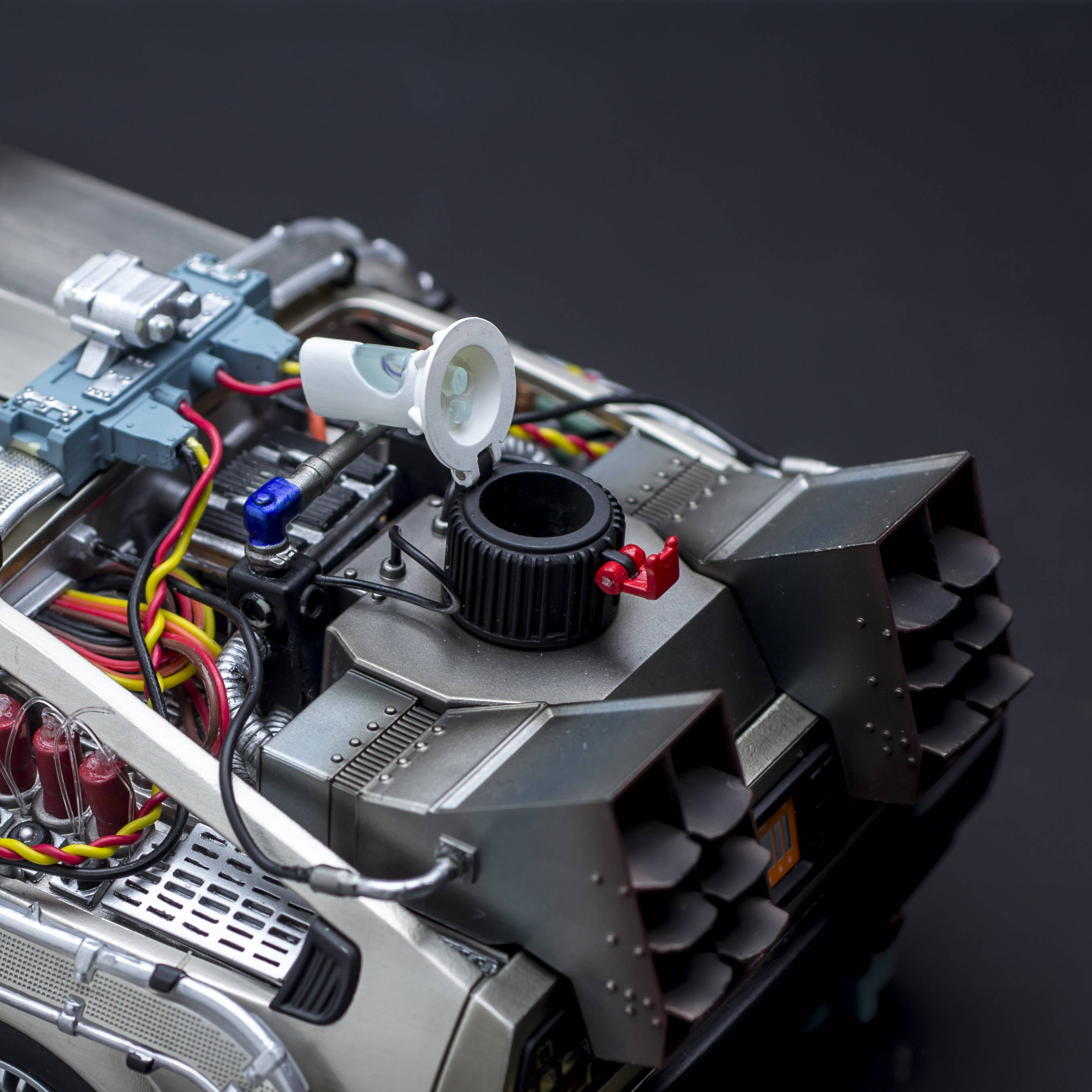 ---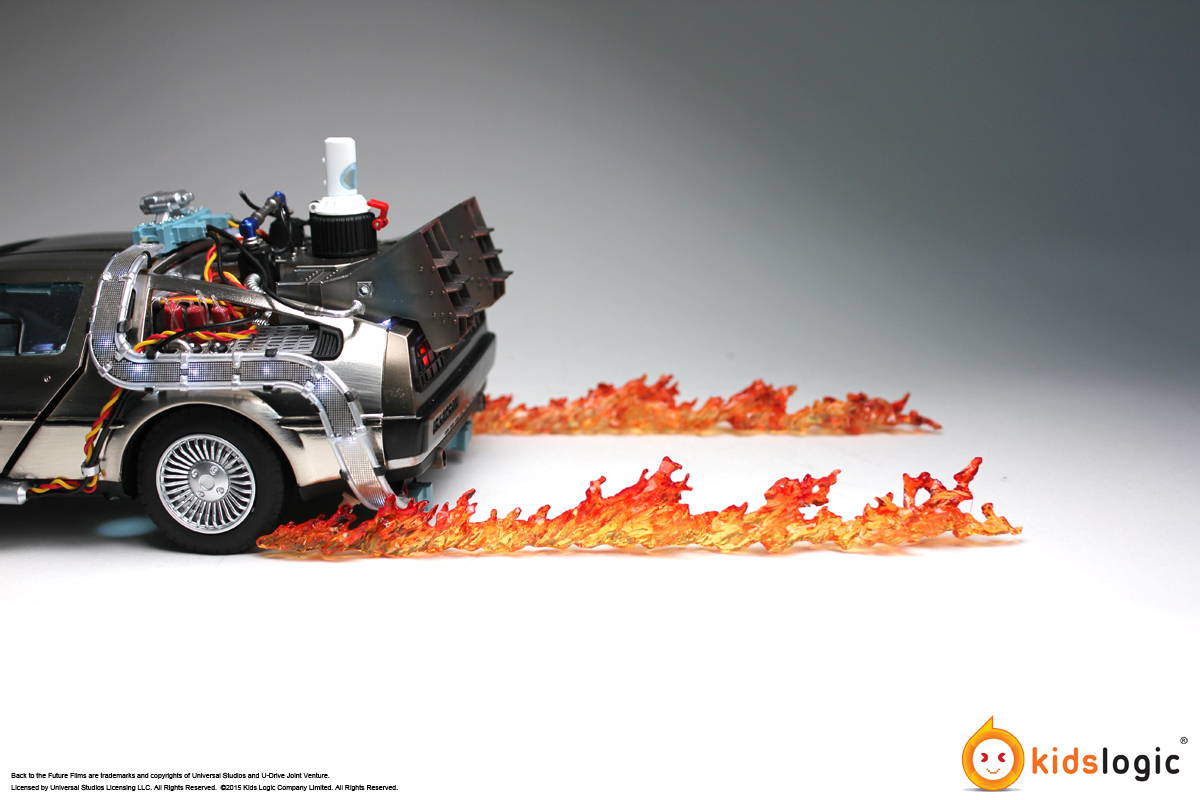 ---
1 X Static Mirror Stand Base, with electro-magnetic wireless power transfer function.
2 X Flame parts
1 X Mini Grays Sports Almanac
1 X Mini Pink Hover Board (about 35mm long)
4 X Inter-changable wheels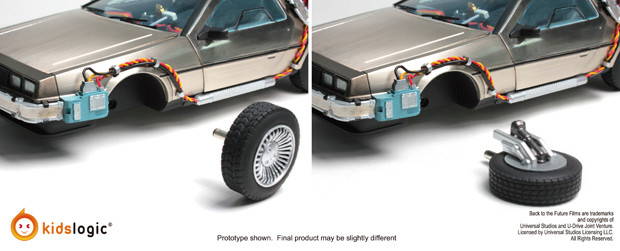 Video Reviews from YouTube and Instagram
---
---
Development Team

Creative Producer: Kenneth Kan
Sculptor: Q Leung
Manufacturing Engineer: CM Wong
Marketing Manager: Stephen Chan


Released Date: 2015
---
What payment options can I choose? And what about payment schedule?
Two payment options: 1. PayPal; 2. Stripe. Generally speaking, both options accept major credit cards such as VISA, MASTER and Armerican Express. We accept USD only.
We only accept full payment before shipments.
Which shipping agent do you use? How much does it cost?
Hong Kong Post or Fedex. Please check the shipping charge at the shopping cart
Can I cancel the order? Is the deposit payment refundable?
We are sorry that all pre-orders cannot be cancelled. Deposit is not refundable. Please make up your mind before placing your order.
Do I have to pay import tax?
Please note that our company is located in Hong Kong. All shipment will be shipped directly from Hong Kong to your address. We include shipping invoice in each shipment with actual retail price listed, and the product category will be declared as "Adult Collectibles". For certain countries, your customs may charge you for imoport tax. All import tax will be handled by customers themselves. Thanks a lot for your understanding.
How long is the warranty?
Warranty excludes damage resulting from abuse, accident, modifications or other causes that are not defects in materials and workmanship. Warranty service for eligible repairs is available at no charge for two months from the date of product received.
What happen if my shipping address is changed after placing the order?
We will confirm the final shipping address with all customers when they settle the final payment. Please make sure your registered email is still valid so that we can reach you that time.
Which countries can you ship to?